WHY CHOOSE INSPIRE:
ALTERNATIVE TO CPAP
OPERATES SILENTLY
SHORT, OUTPATIENT PROCEDURE
FDA APPROVED
COVERED BY MOST MAJOR INSURANCE PLANS
How it Works: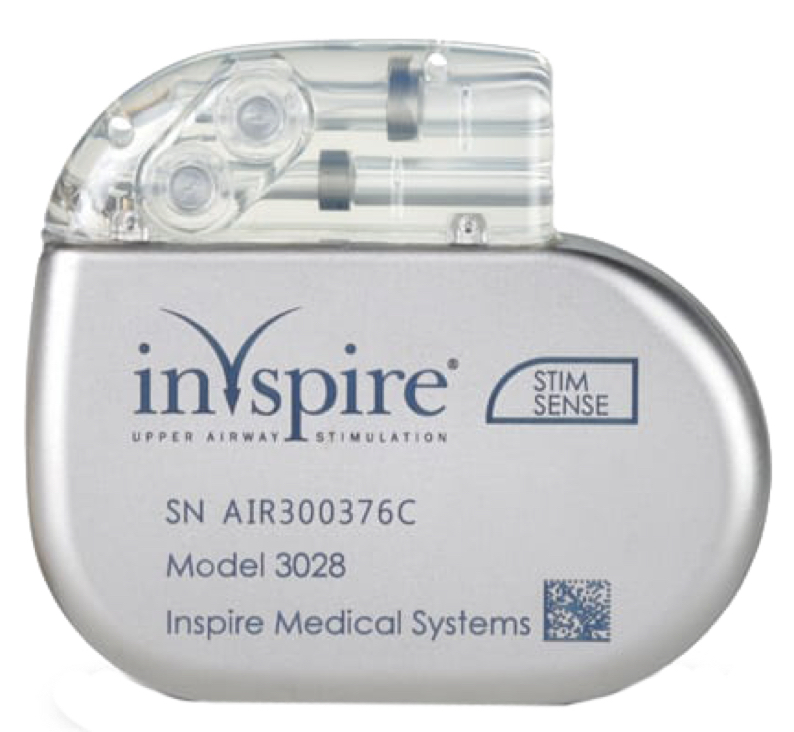 Is Inspire Therapy the Right Choice for You?
Inspire Sleep therapy provides a quieter, less obstructive option to treat sleep apnea. If your CPAP has been a struggle for you and your partner or hasn't worked, Inspire could be right for you. But, like many other treatments, you'll need an evaluation by one of our doctors to make sure it's a good fit for you.
Inspire recommends this therapy option if you:
Have moderate to severe obstructive sleep apnea
Are unable to tolerate or benefit from CPAP
Are not significantly overweight
Are over the age of 22
×